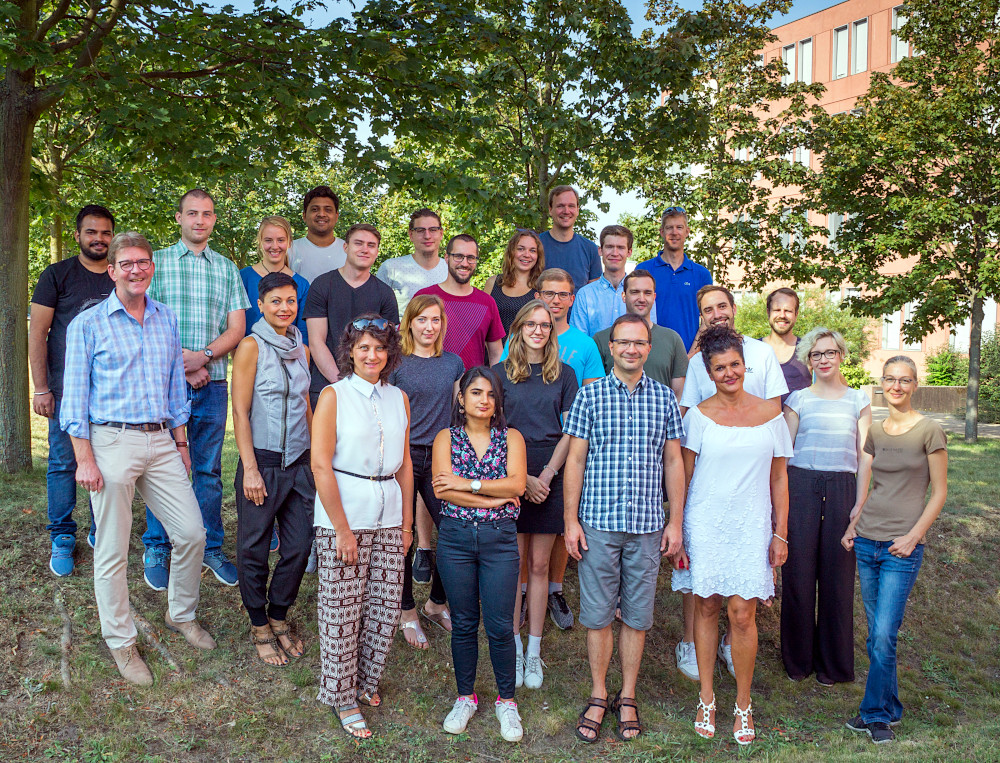 Picture: P. Zimmermann
From left to right, upper row:
Vishal Budhija, Konstantin Krause, Xenia Meißner, Sayan Paul, Kirill Baturin, Martin Obermeier, Lars Müller, Caroline Lau, Nicolas Frank, Dr. Alexander Kilpatrick, Dr. Matthias Schwalbe.
From left to right, middle row:
Prof. Dr. Christian Limberg, Dr. Beatrice Braun, Santina Hoof, Marie Rößler, Fabian Beckmann, Stefan Yelin, Patrick Federmann, Philipp Zimmermann, Charlotte Hartmann.
From left to right, lower row:
Dr. Iweta Pryjomska-Ray, Deniz Ar, Dr. Christian Herwig, Sabine Oschatz, Stefanie Markstein.
[previous group pictures]