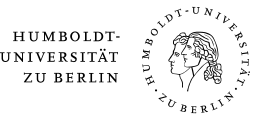 open positions
philosophy
All members of the group enjoy working in a multi-cultural, gender-balanced, and family-friendly team and therefore invite anyone with any background to apply. The only selection criteria - qualification & curiosity - so far always generated a successful and diverse mixture of people that was characterized by team play and motivation. Join us! :-)  
vacancies
student assistant
We are currently seeking a student assistant who supports us in teaching basic lab courses (Physical Chemistry). On avergage, it will be 40 h/month, but the courses to be taught happen between October and March.
Starting date: Feb 15, 2021 for 24 months
Salery: 12,50 €/h
Requirements: Candidates must be students of chemistry or physics and have to have successfully passed the modules 8-10 (MonoBsc-Ch2015) or modules 18 & 20 (MonoBSc-Ch2020) or equivalent. Fluent German is required.
Experience in teaching is appreciated, but not mandatory. To ensure equal opportunities, we explicitely welcome applications of qualified women, people with disabilities, and people who consider themselves as minorities or underrepresented groups.
Please, check out the link to the official advertisement (in German only). The application deadline has passed, but the position is not filled yet. -Get in touch!
Applications should be sent to julia.staehler@hu-berlin.de .
other opportunities
Exceptionally qualified candidates for post doc or PhD positions are invited to apply anytime, even without particular vacancies in the group - appropriate sources of funding will be found. Candidates must have a strong background in at least one of the following areas:
ultrafast spectroscopy (any kind)
ARPES/2PPE
SNOM
ultrahigh vacuum technology / surface science
Please, send your application with a brief description of your research interests and your CV (including potential references) to: applications@electrondynamix.de  
We are always happy to take applications for bachelor/master theses and can offer a variety of different research projects/techniques in both physics and chemistry for students from all universities of Berlin and Potsdam. More details can be found here. Don't hesitate to contact us!  
Wir freuen uns immer über Bewerbungen für Bachelor-/Masterarbeiten und bieten eine Vielzahl von Projekten/Methoden in Physik und Chemie, an allen Universitäten im Raum Berlin/Potsdam an. Mehr Informationen findet man hier. Zöger nicht, uns anzuschreiben!